Sales
Library Model Request
Technical Support
How to change the font size of Datablocks, TextBlocks and Nametags on One-Line diagram
Step-by-step:

1) Click on the project tab in the PTW and select options.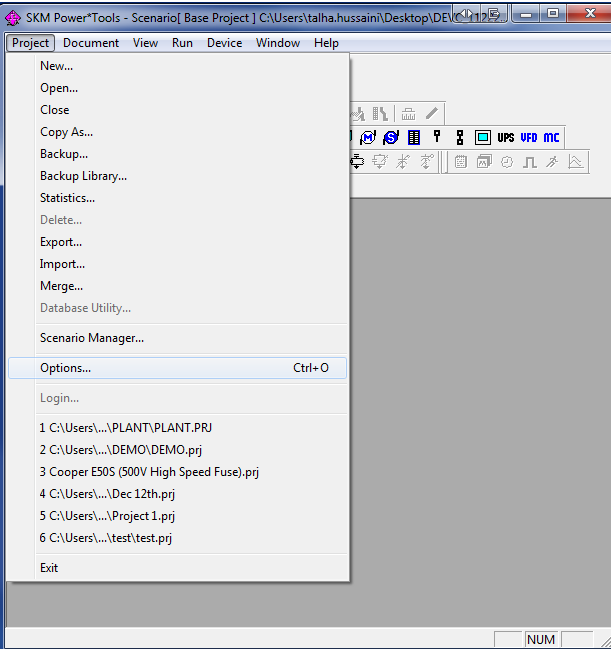 2) Under the Option Groups, Select One-line and you will see a following window.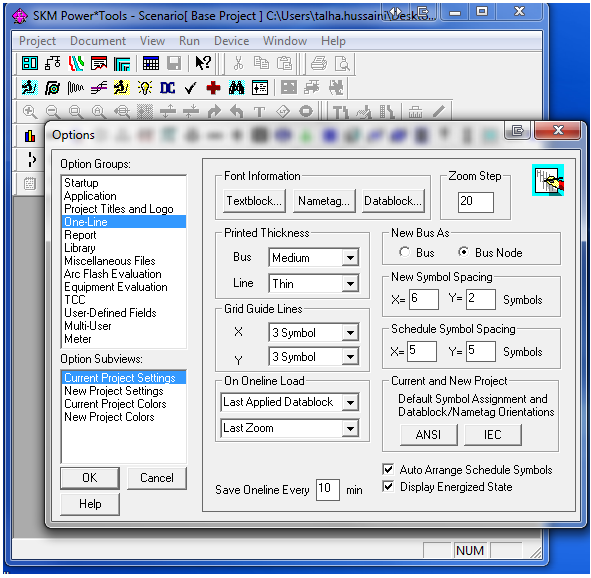 3) Under the
Font Information
you will see 3 boxes by the name Text Block, Name tag and Datablock. You can click on each of them to change the
Font, Font Style
and
Font Size
.