Sales
Library Model Request
Technical Support
Importing DXF files into Revit Program

CLIENT:


I wanted to know if there is a solution when we export SKM panels to Revit,
The final product isn't good as its so light, we determined that SKM is using an old type font txt.shx and we are not able to change the font to a darker type font that will show up better when we export to Revit.
SOLUTION:

We have a work around for this issue, it involves modifying the font map found here:
C:\Users\[username]\AppData\Roaming\Autodesk\Revit\Autodesk Revit 2016\shxfontmap.txt
You just need to add the line
"monotxt.shx Courier New Bold"
in the shxfontmap.txt file.
You can open the file using Notepad. See the snap shot below for help.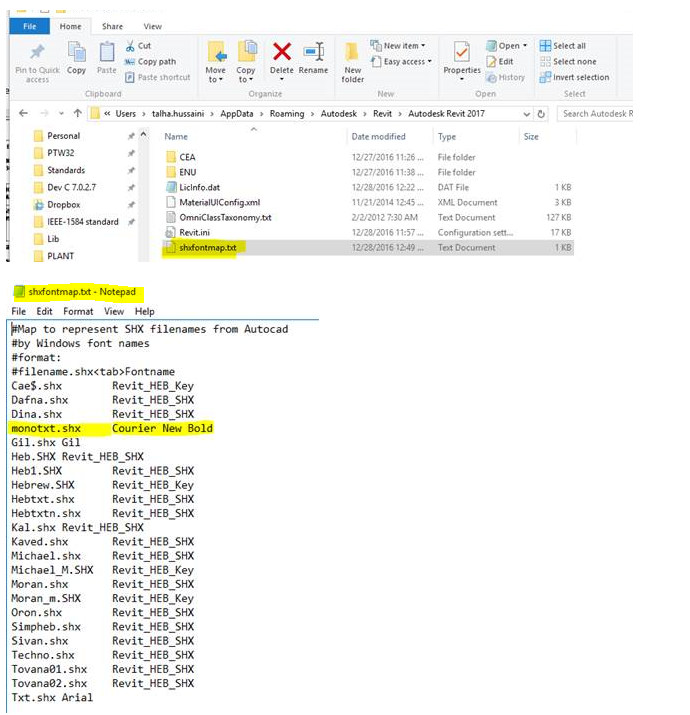 More information can be found here
http://help.autodesk.com/view/RVT/2017/ENU/?guid=GUID-87119589-ADE4-41AD-A796-3EB3C1DDDA82